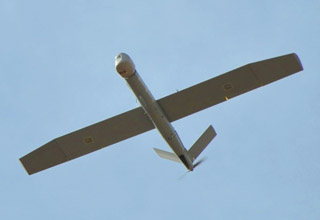 SpyLite lands in Chile
The Army has agreed to make an initial purchase of SpyLite, a lightweight unmanned aerial vehicle that has extensive battlefield use. The
$3 million contract
is for six UAVs and control equipment, although it is expected that the Army will purchase many more systems. The first delivery is expected in about five months.
SpyLite
is a 20-pound vehicle suitable for reconnaissance missions. The manufacturer said it won the competition thanks to the SpyLite's ease of use, performance and price. The UAV is made by BlueBird Aero Systems of Israel. It's the second time that an Israeli company wins a UAV contract in Chile, following the 2011 deal for the
Hermes 900
from Elbit. Chile's armed forces and at least one private company continue to develop UAVs, nonetheless. Last year, for example, the Army conducted the
first test flights of a UAV
model.